So long to separate systems for client account management
Client money accounting does not need to be difficult but by trying to manage it in a different system to your firm accounts can make it so. Most firms receive payments for their fees from client funds. Being able to record these transfers in their accounting system just makes sense.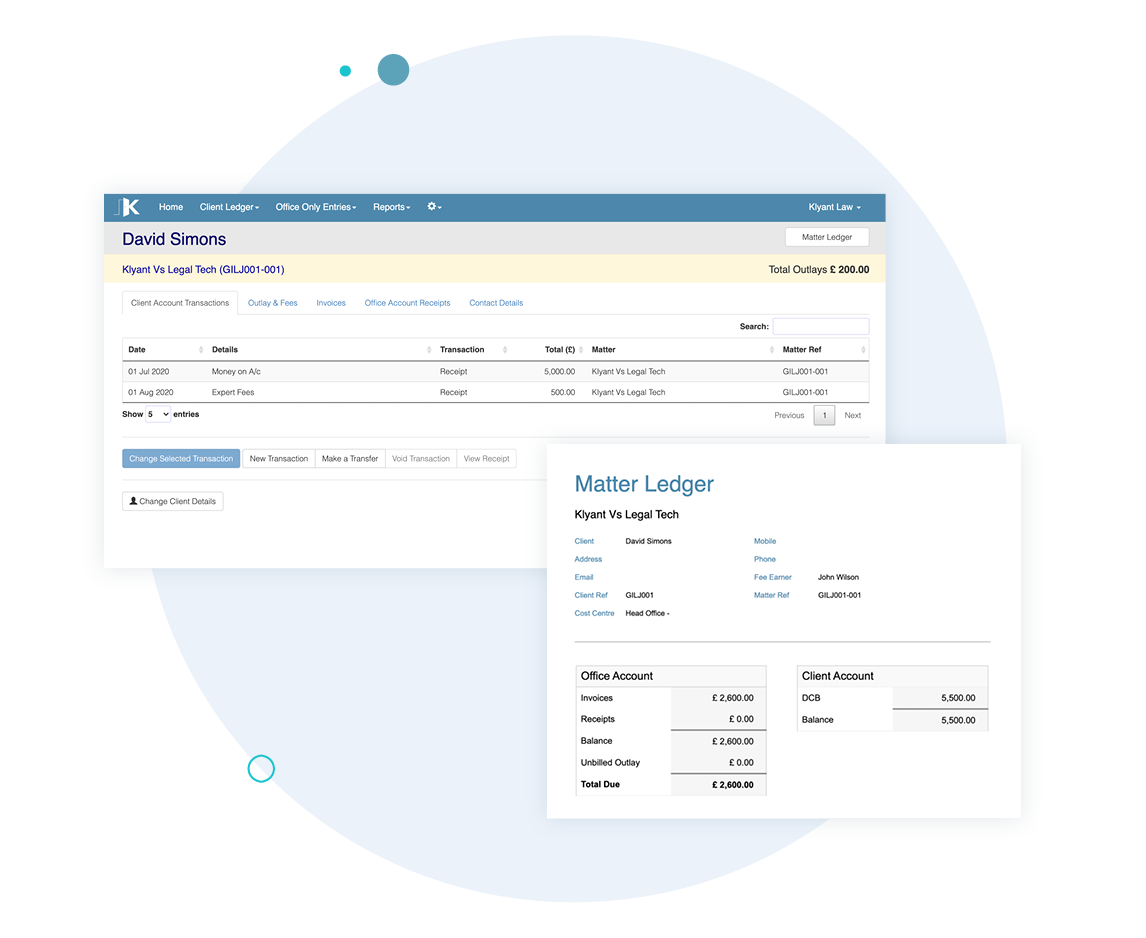 Reconcile the Client Account with the same process you use for your business accounts.
So many systems require complicated processes to achieve something as simple as reconciliation of the client account and a three way reconciliation. As Klyant is designed from the ground up to do this you will wonder why anyone would try to do it any other way.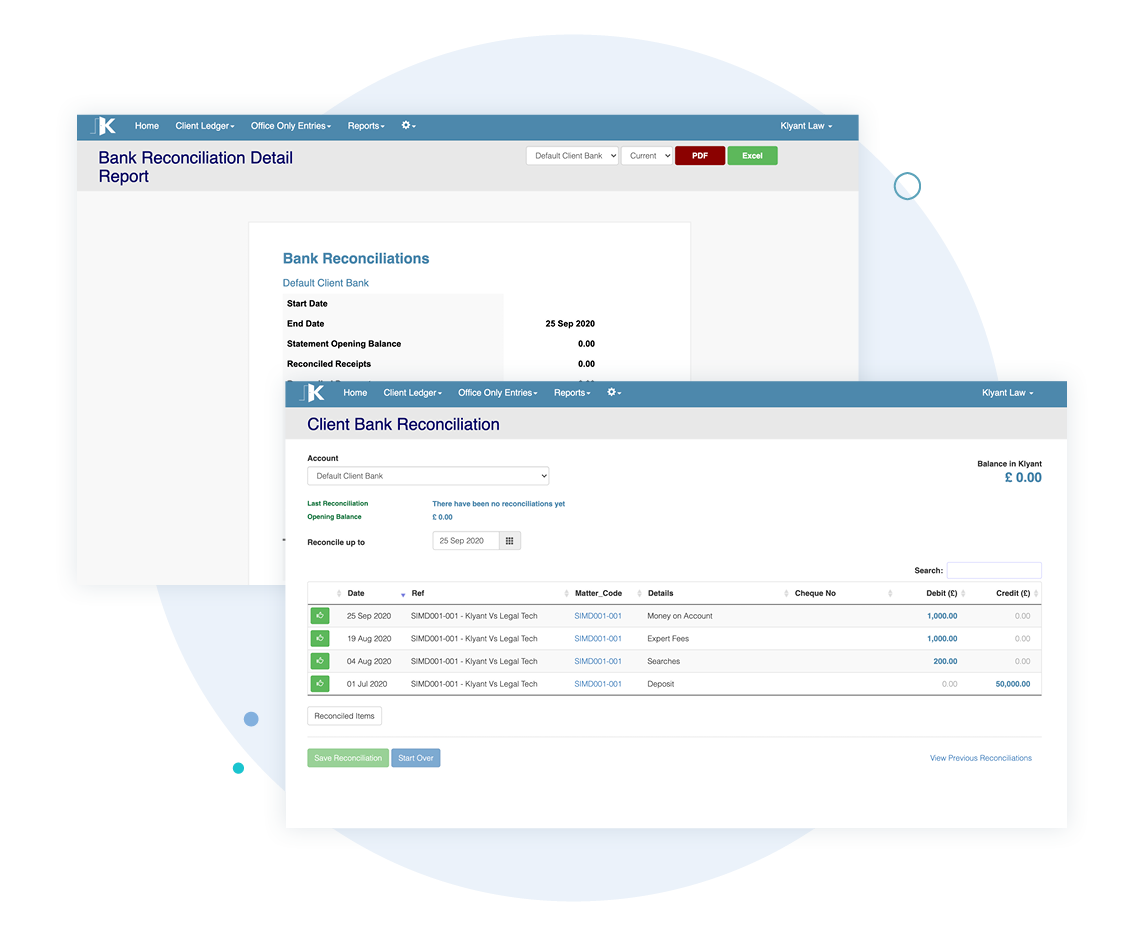 Access a complete suite of compliance reports at the click of a button
Our reports deliver the detail you and your regulator need to ensure compliance with the various regulations. We have spent the past 20 years designing client money management systems that make your life easier. All reports can be exported to pdf and excel.