Record disbursements against a matter and the purchase ledger
All firms have different requirements when it comes to disbursement management and we have you covered. Our feature rich disbursement management system makes it easy to record disbursements against matters and the purchase ledger where appropriate.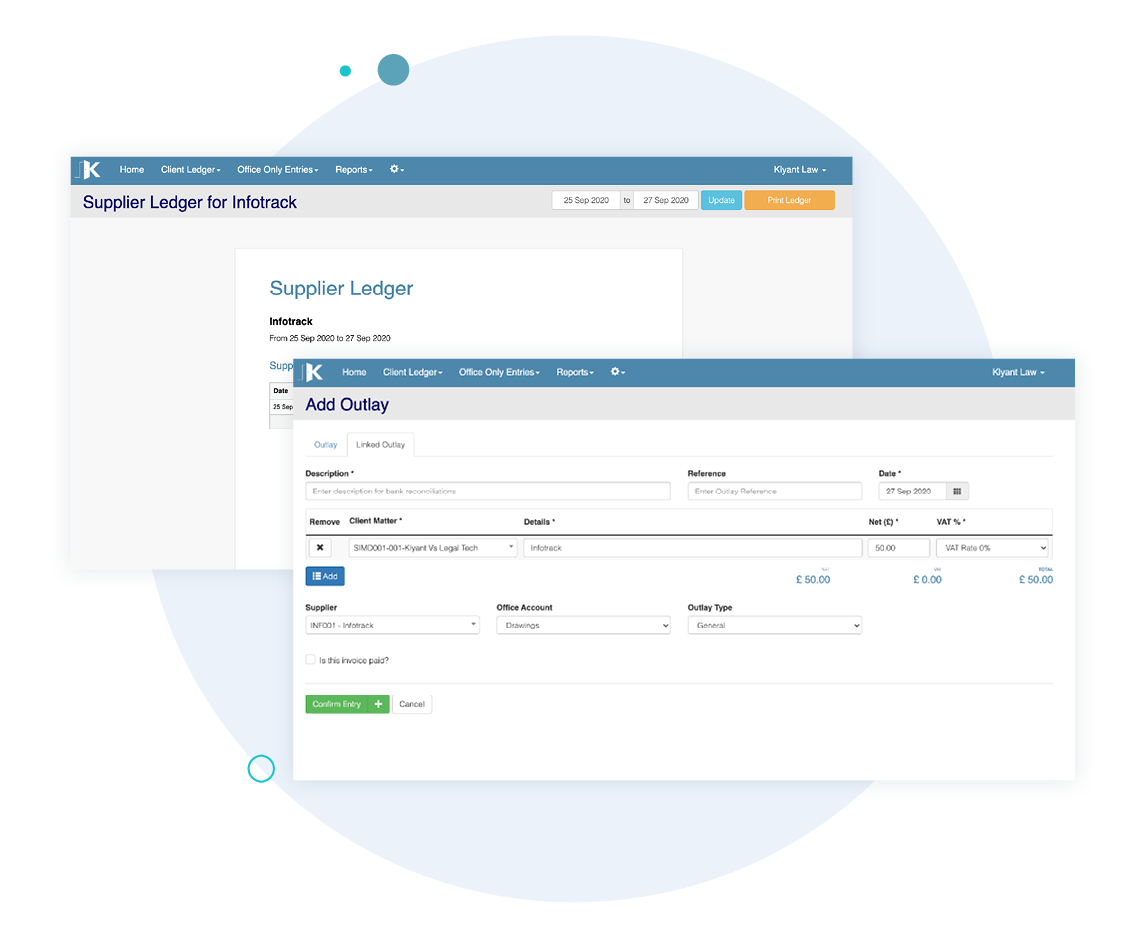 Record disbursements as bank transactions without the need to record them on the purchase ledger
We make it easy to record billable disbursements where you do not need to enter an invoice on to the purchase ledger. Simply enter the disbursement against the matter, the system records the payment against the relevant bank account and the disbursement will auto appear on your bill creation screen at billing time.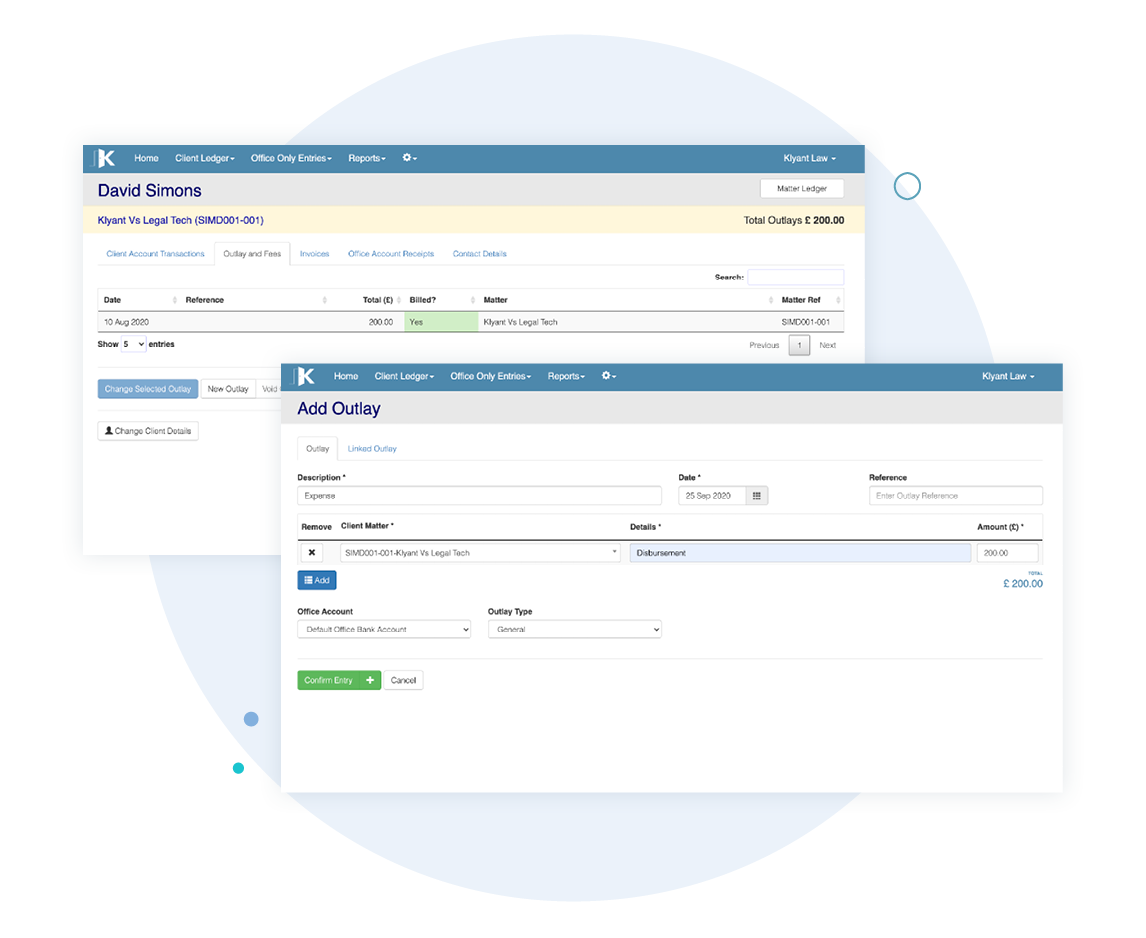 Record vatable disbursements against an income account
Disbursements can be categorised as vatable expenditure against the relevant income account on your chart of accounts. Our easy to use bill creation feature makes it simple to do this so that all types of expenditure are covered.