Let Clients view and download bills from your own portal
Our beautiful portal will show clients that your firm uses cutting edge software to manage your practice and reduce the need for your clients to contact you for copy bills.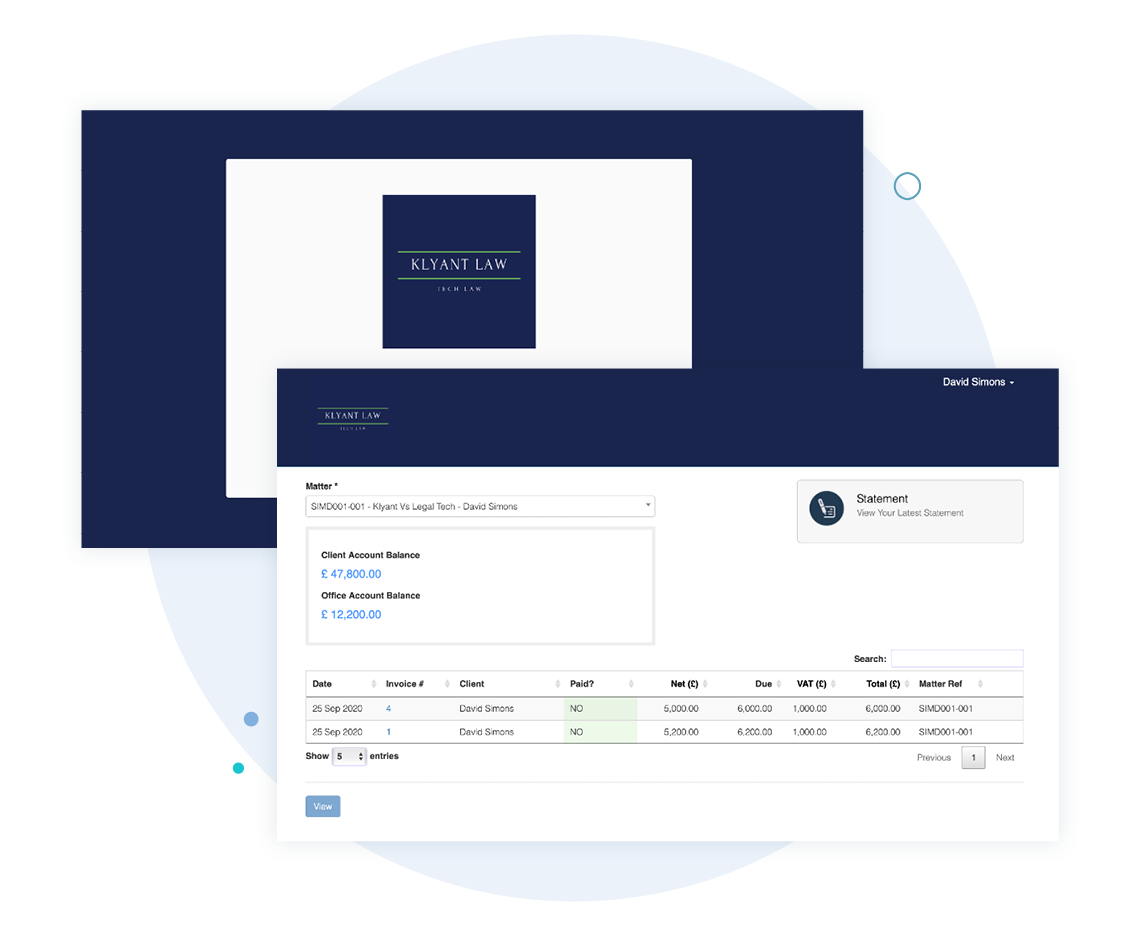 Clients can see what funds are held in your client account on their behalf
Choose to let clients have access to the client account balance for each matter you are handling on their behalf at anytime, anywhere.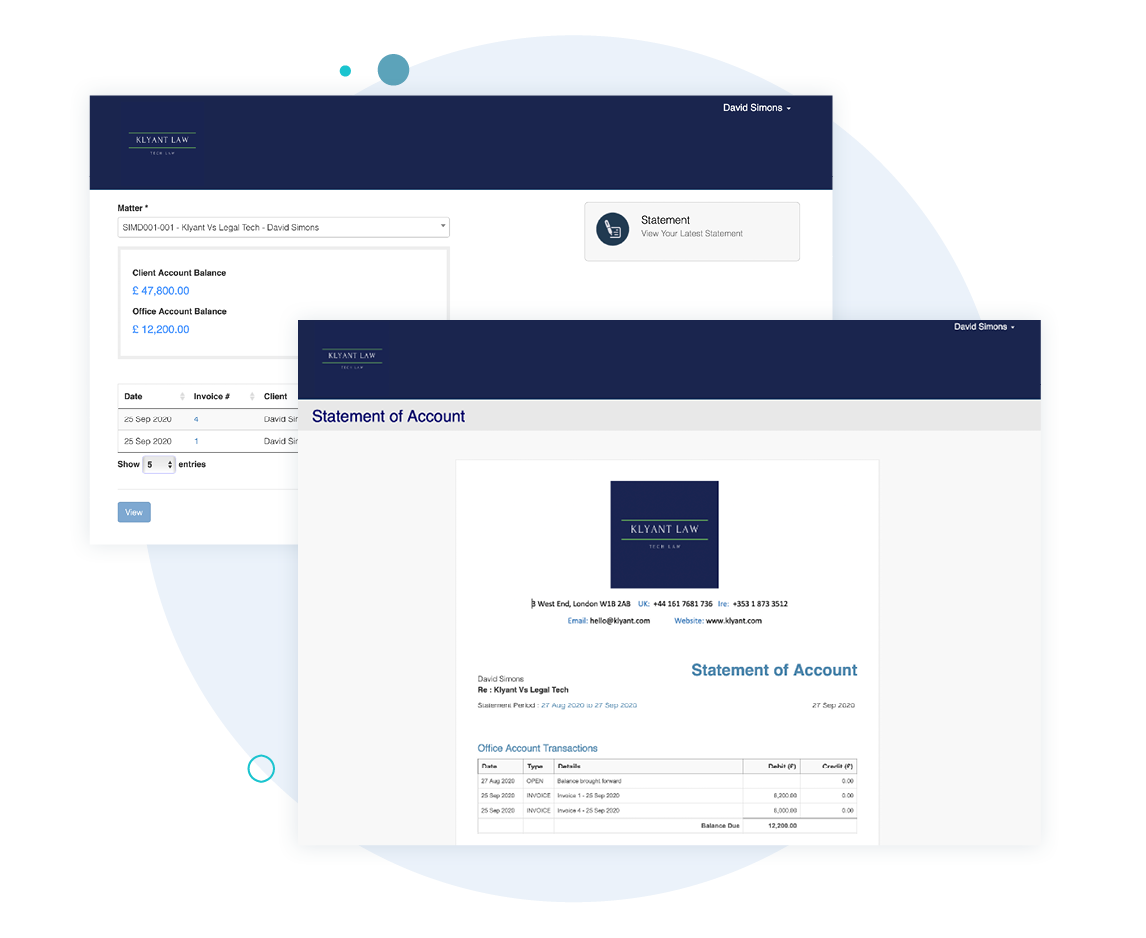 Coming soon – Klyant Payments
Later this year we will be launching Klyant Payments, an innovative way for firms to accept credit card payments from their clients via the portal and direct email from Klyant.